What DEEP INSPECTION Can Do for You
With Deep Inspection, the AI recognizes the part of the image that matches a particular pattern and determines whether that pattern meets the criteria. "When it comes to decision-making, existing image processing systems fail where humans succeed."
By using deep learning to deal with such challenges, the AI is able to flexibly sort patterns like the human mind would.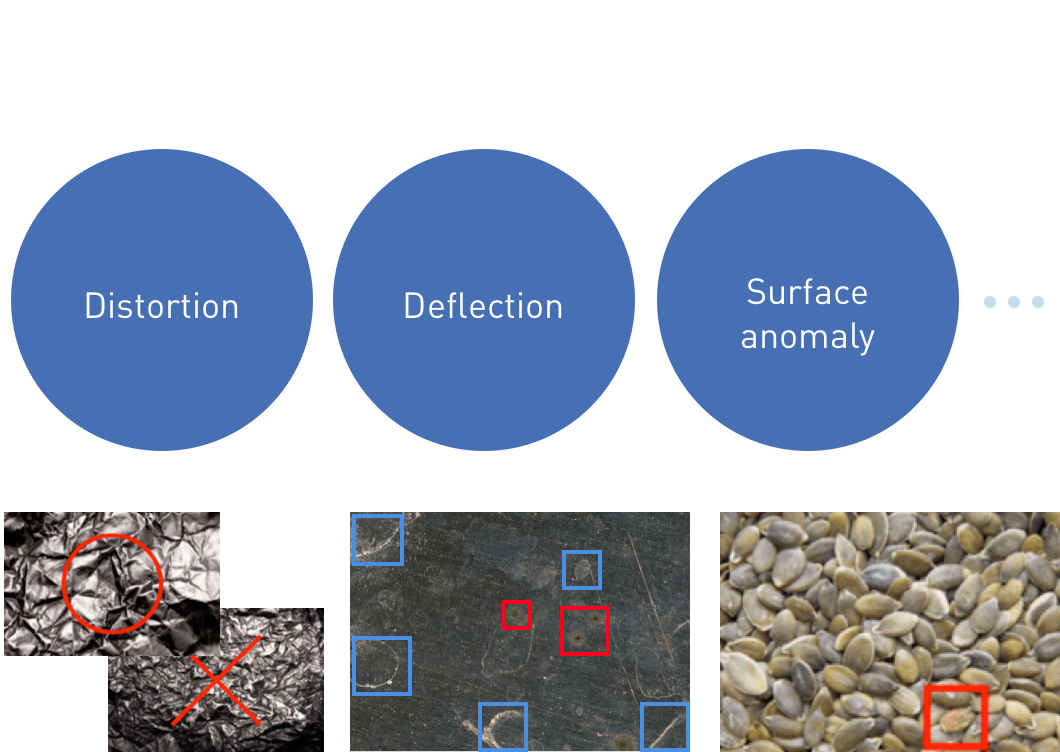 Features of DEEP INSPECTION

Decisions made using Rist's original "confidence score"
The confidence score is calculated by making a comparison with past results. Those with high scores are assigned automatic inspection, while those with low scores are left to be inspected by the human eye. By making it so that only those with low confidence scores are examined by people, manual labor is effectively reduced, dramatically increasing the inspection accuracy of the whole factory.

Improvement through continuous operation
Humans improve with experience, and so does deep learning. As learning data grows, the AI's judgments increase in accuracy. An AI that has built up experience through continuous operation becomes a system that can be relied upon like a seasoned craftsman.

Can be installed into existing lines
Our product is not a package, it is a system that makes use of the customer's current production line. With the capacity to design for a variety of different work sites, we offer products with long-term operation and upgrades in mind.

case.01
Inspecting Wall Cracks with AI


The real estate industry has chosen to adopt Rist's AI technology.
The project aims to bring refinement, standardization, and efficiency to the field.
In cooperation with Tokyu Livable, Inc., a real estate firm, and Japan Home Shield Corporation, a foundation surveying and building inspection specialist, we have developed a patent pending AI system to diagnose cracks in exterior walls and foundations.
Conventionally, human visual inspection is used to measure crack width in exterior walls of buildings as part of the inspection. Rist has developed a Deep Learning based AI system in the cloud to accomplish the same task.
Building exteriors have an immense variety of materials and colors. Furthermore, considering weather and other environmental changes, this leads to an endless variety of image patterns. Cracks may also vary in width from section to section, split in some sections, and in some cases, vary irregularly in other ways. This system detects crack shapes with high precision based on images photographed using a dedicated smartphone app. It identifies the cracks, measures their greatest widths, and makes a diagnosis.
Issues with Conventional Exterior Wall Crack Inspection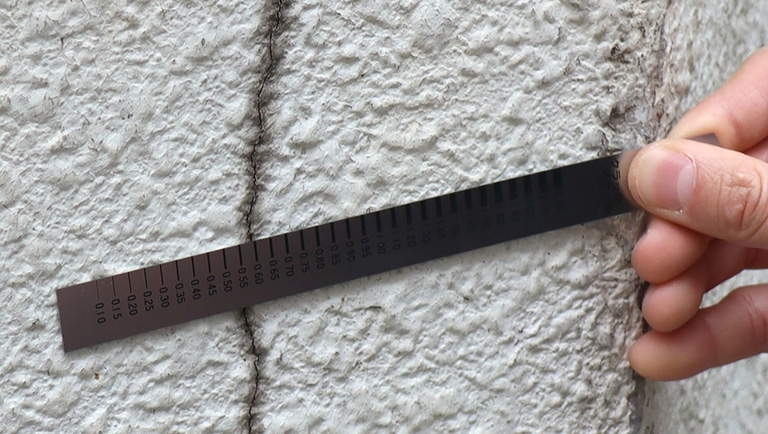 Greatest crack width measured visually and with special rulers
Some variation in evaluations due to reliance on (human) inspector vision and judgment
Double checked in back yards to ensure inspection accuracy
Requires several days of on-site inspection until final evaluation in order to maintain inspection quality
Conventional exterior wall crack inspection has issues with refinement, standardization, and efficiency
Rist's Approach
Structure of the Image Diagnostic AI for Exterior Wall Cracking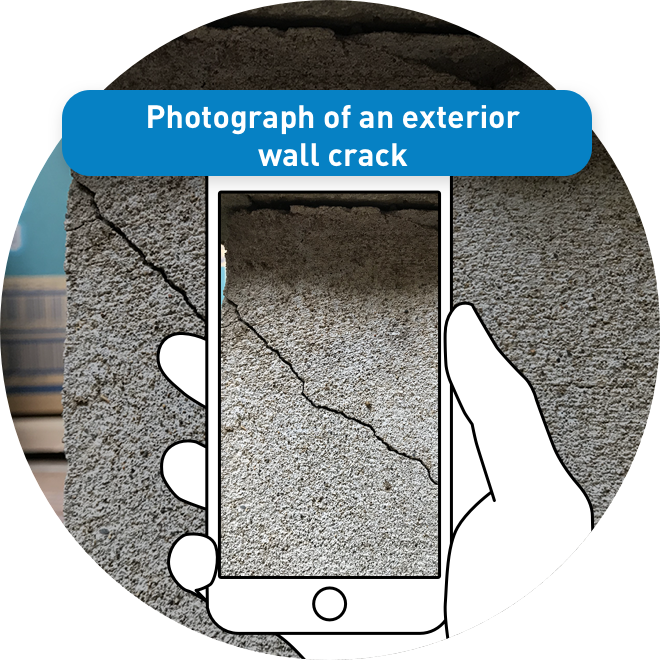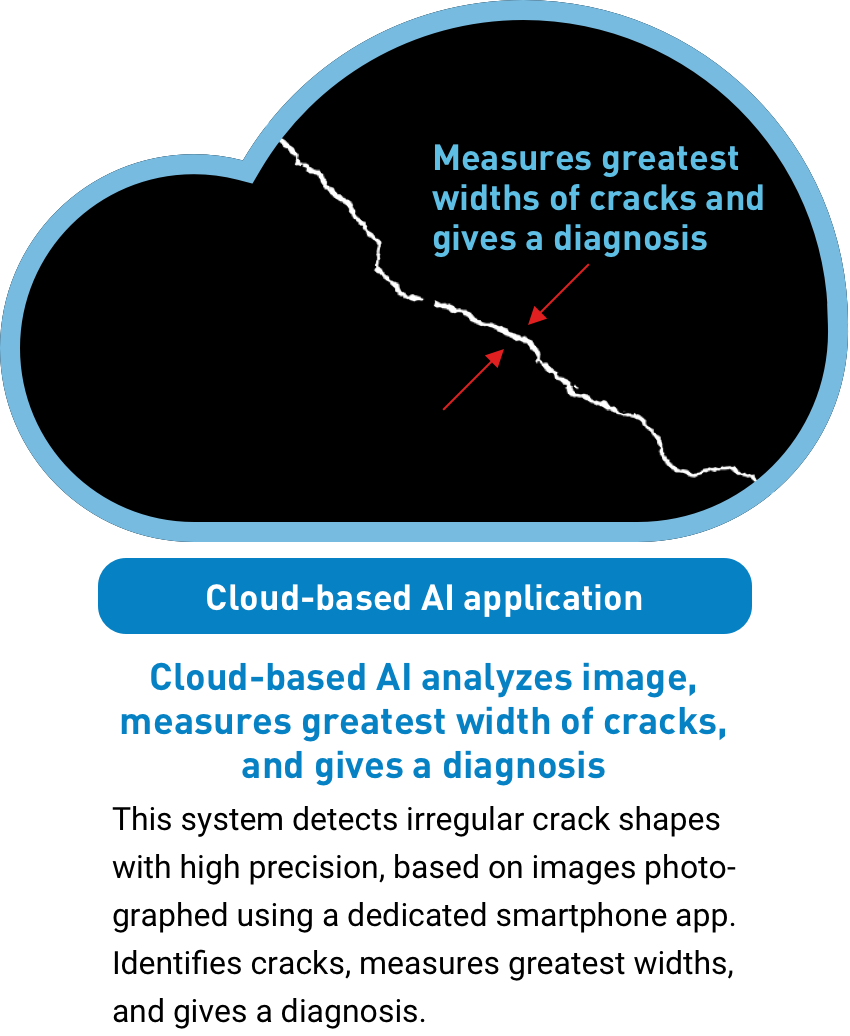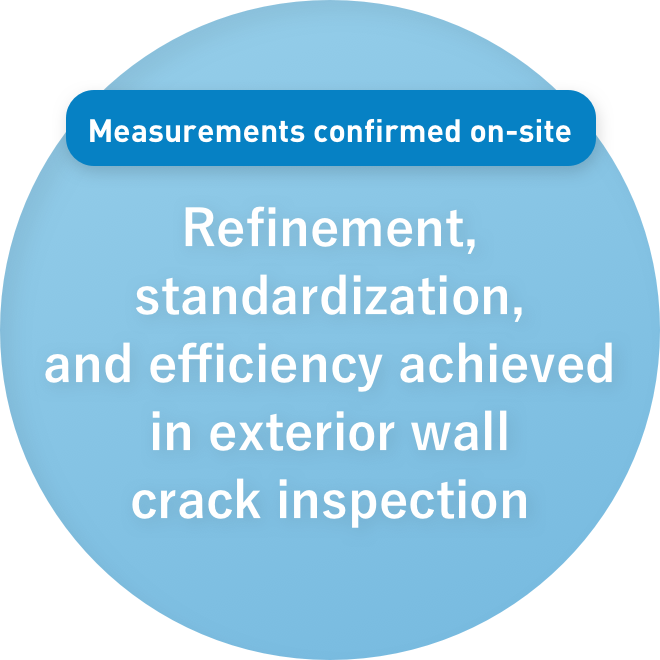 Benefits
The AI system measures and makes a diagnosis based on images taken during inspection measurements verified on-site. It can be applied to evaluate and efficiently review refinement, standardization, and efficiency achieved in exterior wall crack inspection.
The use of AI diagnostics in the evaluation of used housing, including foundations, which are subject to Japanese legal standards for existing housing sales warranty insurance coverage, and exterior walls will refine, standardize, and increase efficiency in the process.

case.02
Mirror surface inspection process

Rist developed mirror surface inspection systems using Deep Learning for the product inspection process at Murakami Corporation, holder of the top market share for back mirrors in Japan. This move improved inspection accuracy (from 60% to 97%), and also reduced the strain on inspectors carrying out inspections visually.
Problems with conventional systems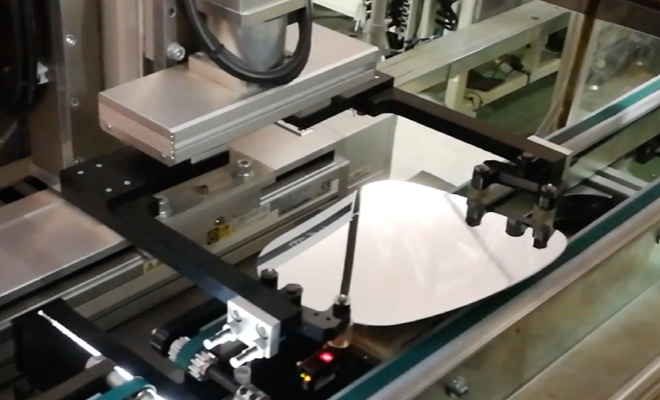 When numerical values such as the color of the image to be inspected are digitized, the standard is ambiguous because people decide the threshold value.
Around 60% accuracy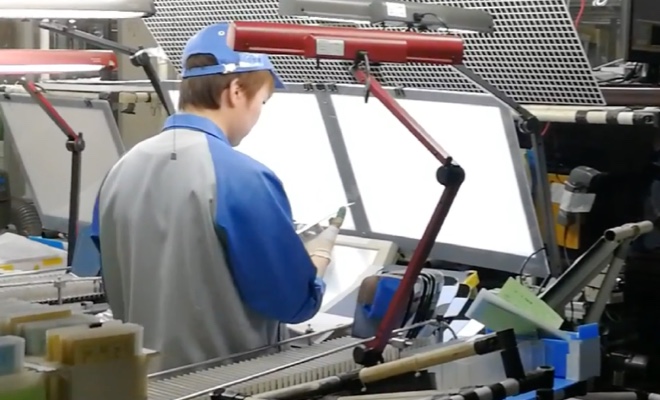 In the end, the product must be examined by the human eye.
Rist's Approach
Uses multi-class Convolutional Neural Networking (CNN)

Development of Rist's original "Deep Inspection Confidence Score"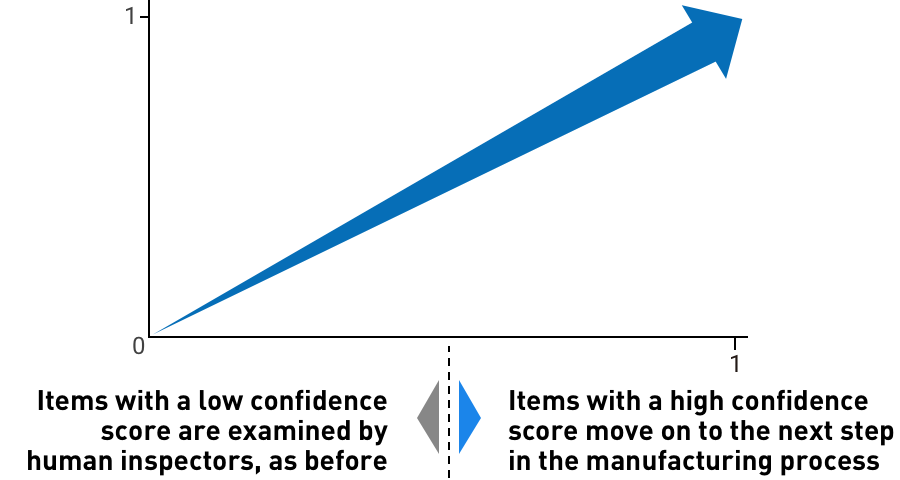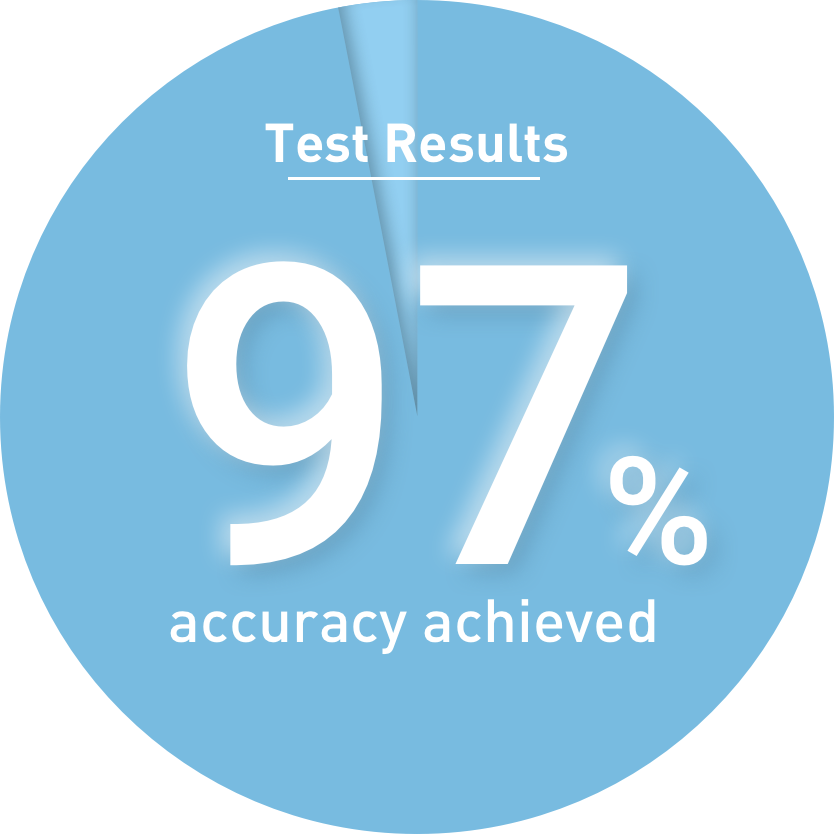 After installation on all lines, the number of inspection workers was reduced by 70%
With the goal of overseas expansion in mind, data obtained through automated inspections is being used to optimize upstream processes